Let Us Do The Dirty Work For You!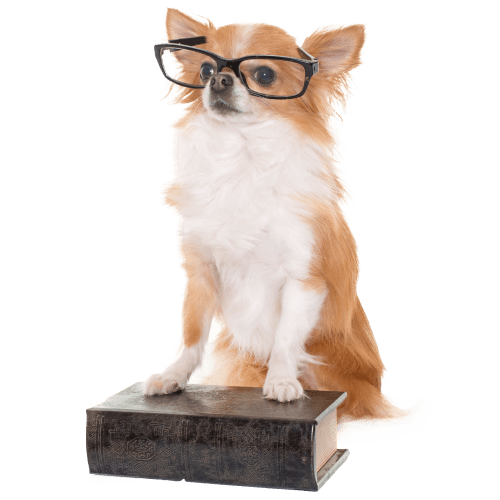 Please read the following Terms of Service carefully before you agree to dog waste
removal services from Hairy Houdini LLC
Terms of Service (Revised 09/01/2022)
Hairy Houdini LLC is an independently owned and operated business ("us", "we" or "our") that provides pet waste cleaning services to residences, businesses, and commercial properties. By digitally signing your quote and paying your deposit you accept and are bound by the following Terms of Service ("Terms") that govern the sales and services provided by us ("Services").
Hairy Houdini LLC offers residential and commercial pet waste cleaning services.  These services include One Time Cleanings, Initial Cleanings, Weekly Maintenance Cleanings, Seasonal Cleanings, Sanitization Treatments, and Odor Control Treatments.  All waste cleaned up from the yard will be disposed of onsite or off-site disposal charges will apply.
Hairy Houdini LLC base weekly maintenance pricing is based on lawns of 1/8th of an acre in size with one dog and once per week service. Additional charges will apply for larger lots, additional dogs, additional service days, and add-on treatments or services.
There are circumstances that may result in additional charges while using our service.  The customer will be informed of the additional charges at the time of their request.  Any additional charges will be billed separately and payment is expected upon receipt of that invoice.
Additional charges include:
Call backs for services not completed due to customer unavailability or locked yards.
Cleanup and/or sanitization of hard surfaces
Special requests
Off-site disposal
BILLING, PAYMENTS, AND REFUNDS
Hairy Houdini LLC requires all one time cleanings and/or initial cleanings to pay a $50 deposit for the service prior to scheduling.  If additional charges are incurred during the cleanup they will be billed and processed to the credit card used to pay your deposit upon completion of the initial visit.
Hairy Houdini LLC provides weekly maintenance service that is billed as a prepaid monthly subscription.  Once enrolled in the program, your monthly charges will be processed on the first of each month until you cancel service.  Programs starting after the first of the month will be prorated. If your credit card can not be processed on the first of the month you will be contacted, if payment has not been received by the time of your next visit, your service will be canceled until fees have been paid..
Services of Hairy Houdini LLC are non-refundable however service may be canceled at any time.
CANCELLATION AND PAUSED SERVICES
If you wish to cancel your service with Hairy Houdini LLC you may do so at any time. Your subscription service will end on the last day of the month for which you canceled. Should you wish to discontinue service immediately, you may, however the remaining visits will not be refunded.
Single canceled visits will not be discounted from your monthly subscription as it is prepaid. Requests may be made to suspend the account for extended periods, however, breaks lasting longer than one month will require an initial cleanup service. This service will be an additional charge.
Hairy Houdini LLC works through most weather if safe to do so.  Hairy Houdini LLC does not perform services during severe thunderstorms, high winds, extreme temperatures, flooding, or heavy snow accumulations.  If a visit is missed due to weather it will be performed the next week.  There is no discount for this as there will be additional work during the next appointment. If service is needed prior to the next scheduled business we will help if we can without damaging your yard.
Hairy Houdini LLC does not provide service on the following days: Memorial Day, 4th of July, Labor Day, Thanksgiving Day, or the week between Christmas Day and New Years Day.  If your scheduled service was missed it will be rescheduled or skipped until the following week.
Hairy Houdini LLC provides 24-48 hours notice of all visits via text and email notification.  It is expected that the day of the visit the yard will be accessible for cleaning.  If the yard cannot be cleaned due to locked/blocked/frozen gates, or pets being left in the yard your cleaning will be skipped and charges for that visit will apply.  Combination locks or key lockboxes are recommended to avoid skipped visits.
Waste collection bins are to be made accessible on cleanup days or additional off-site waste disposal charges may apply.
If excessive leaves, debris, and tall grass are present in your yard it may become challenging to find the waste during our visit.  Anything that is missed due to these conditions will be cleaned up on our next visit if necessary.
Hairy Houdini LLC collects personal information from you on our sites or through other digital and personal communications with you.  Information collected by us is voluntarily provided by you and may include information such as your name, address, phone number, email address, and physical address.  This information is collected to serve you better and will only be used for internal purposes. Hairy Houdini LLC will never sell your personal information or share it with third parties outside of the internal systems used within our organization.  If personal information is requested by law enforcement in response to investigations, subpoenas, court orders, or other legal processes to establish or exercise our legal rights or defend against legal claims or as otherwise required by law.
The Terms of Service may be amended from time to time without notice.  Amendments will be effective upon the posting of such amendments on our website.  We recommend that you periodically check our website for changes to our terms of service.  Your continued use of our services shall constitute acceptance of any changes to the terms.  Some of the provisions in these terms of service may also be superseded by provisions or notices published elsewhere on our website.
If you have any concerns about any material on our site, please contact us at [email protected]
Ready To Enjoy Your Yard, Without The Dirty Work?